Against the Current - The Veenstra Story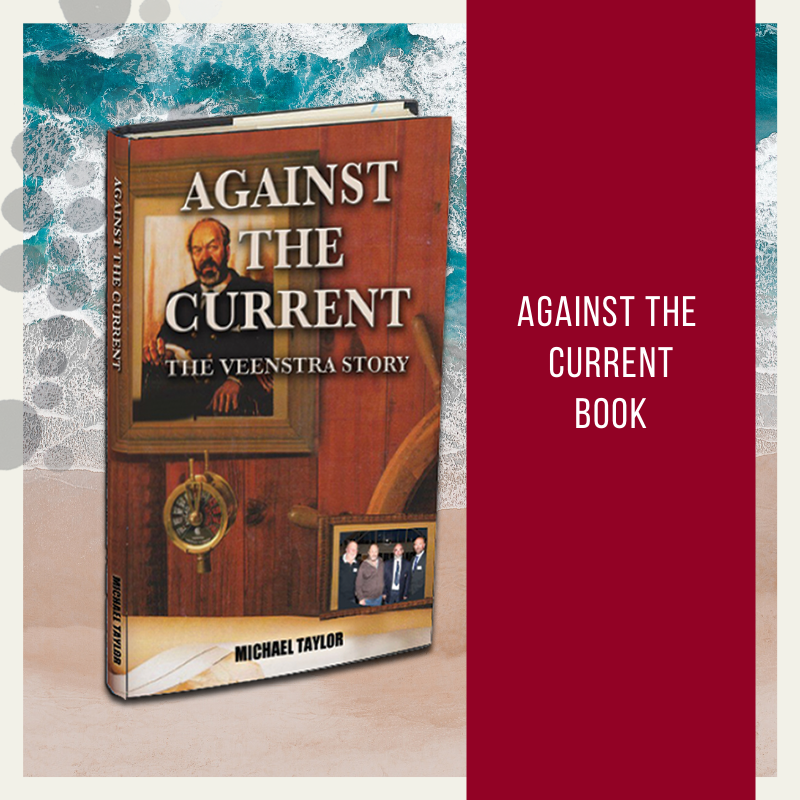 A remarkable story of Dutch-born shipbuilder Keith Veenstra who came to Australia in 1951, with wife, Miep, and two-year old son, Jock. From humble beginnings as a non-English speaking wharfie at Port Adelaide, Keith with the involvement of his sons began a dynasty that now spans three generations and over 50 years of cruising.
Constructing the Murray River Queen, the sleek modern Murray Explorer and the majestic stern-wheeler, Murray Princess. The sleepy town of Goolwa at the Murray Rivers end, was bought to life by the sound of smashing champagne bottles on ships' bows as a succession of vessels were built and launched - from 12-metre cruisers to 67-metre passenger ships.